New Products For 2010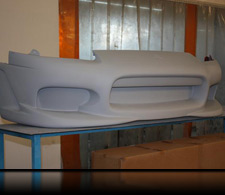 Mitsubishi 3000GT/Dodge Stealth
Premier Front Bumper
$488.00
$399.00

Save: 18% off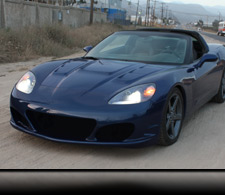 Chevrolet Corvette
Novara Racing Bumper
$875.00
$675.00

Save: 23% off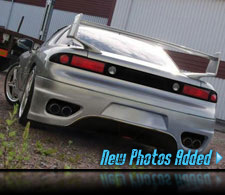 Mitsubishi 3000GT/Dodge Stealth
Novara 360 Rear Bumper
$488.00
$399.00

Save: 18% off
Interior Modifications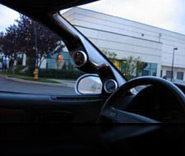 Welcome to Midnight Auto Concepts
Located in Northern Nevada - Midnight Auto Concepts is a company aimed explicitly at providing unique, top-of-the-line aftermarket parts for some of today's most respectable cars. Starting out as a dream, later developing into a passion, we here at Midnight have always had a love for what we do, and we do all we can to make it show in our products and service.
Initially catering exclusively to the Mitsubishi 3000GT / Dodge Stealth platform, we have expanded our horizons towards specific model exotics (Ferrari 360 and Ferrari 430), Chevrolet Corvette, Nisson 350z and the Toyota Supra over the years. We work to put our business a cut above the rest, offering tastefully done fiberglass and carbon fiber lightweight hoods, widebody fenders, front and rear bumpers, sideskirts, spoilers, complete body kits, conversion kits and more. We work directly with our designers and manufacturers to assure each product meets and/or exceeds the standards of our customers. As fellow car enthusiasts ourselves for over a decade, we take pride in offering upgraded parts for those looking to directly improve the stylings and performance of their car.
Whether you're a returning customer or a new customer, we would like to thank you for visiting our website. We urge you to contact us if you would like more information about any of our products! In the meantime, enjoy!
---
Midnight Auto Concepts Resolutions Meter
Begin
Half-way
Goal (100%)